This has become my go-to format for when life gets busy, apparently. 🙂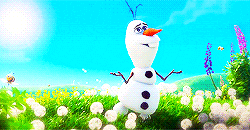 Loving
What can I say – I just love summer. The warm, sunny weather, how much easier it is to spend time outdoors, the way the light lasts and lasts. As I've gotten older, I've come to realize that I use this time of year to recharge and refresh myself after the long, Midwestern winters. I'm also at my most productive when the days are longer, which feels great.
And speaking of productivity, I'm also loving the food blog Smitten Kitchen, which is the source of most of the new recipes I've tried so far this summer. The blogger organizes her recipes both by calendar date and by season, which makes my anal-retentive little heart happy.
Reading
In general, I've been gravitating more toward contemporary YA and romance. (i.e. stories with depth and drama but a higher probability of happy endings.) I'm reading The Season of You and Me by Robin Constantine, which is a love story that takes place in a beach town. I'm also working my way through Shades of Milk and Honey by Rupi Kaur, a collection of short, poignant poetry that I'm really enjoying. And despite my preference for lighter, fluffier books right now, I'm also deep in the middle of As I Descended by Robin Talley, a delightfully chilling gay Macbeth retelling that takes place at a Southern boarding school.
Listening To
It has been a long time since I've checked out CDs from the library, but I did it this month because I was desperate to find some new music for my iPod. I'm super into Mary Lambert's "Heart on My Sleeve" album, which I discovered on Spotify months ago. "So Far Away" was my gateway song, but they're all really great. I've also been listening to the Pretty Reckless album "Going to Hell," which is fueling my twin desires for songs written by women and harder rock music.
Working On
So. Many. Revisions. I've almost (cross my fingers, knock on wood) finished re-plotting the mystery arc of my mystery WIP, which is doing wonders for the rest of the story. It's like I can feel the pieces falling into place. I still have to re-work the rest of my outline to accommodate the new mystery plot, but I'm hopeful I'll be able to start the actual rewriting required after that.
I'm also continuing to work sporadically on my Facing the Music revisions, because what else is new?
Thinking About
On a more serious note, I've spent most of the last few weeks mulling over how fleeting life is, and how impermanent so many of the things we take for granted really are. My fiancee and I spent this past weekend celebrating the life of a close family member who passed away, and it really forced me to consider how little time we all have on this earth, as well as how I'd like to spend that time.
I've been working toward weaning myself off social media and developing better habits for managing my time for a while now, but I've gotten a lot more serious about it recently. That may be the subject of a future blog post, depending on how it goes.
Anticipating 
Our upcoming trip abroad at the end of the next month! (Which is going to be my default answer until the trip actually happens, let's be honest.) We've got our itinerary finalized, and all our reservations made for lodging. We're also most of the way to having transportation figured out, because my fiancee's uncle is a saint and has tackled most of the legwork. Since the planning is more or less finished, all there is left to do is get excited about going. And I'm VERY excited.
On a smaller scale, I'm also looking forward to a visit from my parents sometime this month.
Wishing
That I had more hours in the day to make use of. Because even when the days last this long, it never quite feels like I have enough time to do things.
If you've done your own currently update, or you'd like to let me know what you're up to, drop me a link in the comments.